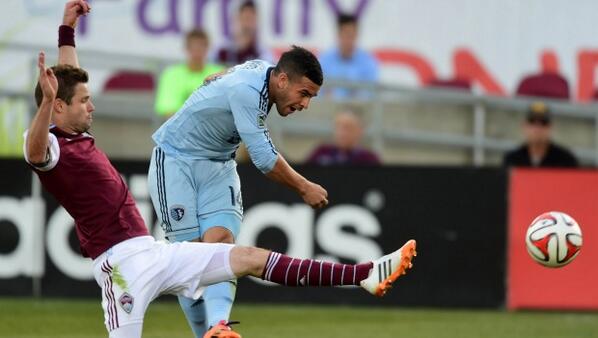 Sporting Kansas City traveled to the Mile High City Saturday for an afternoon game against the Colorado Rapids.
And it was a game that turned out to be the most entertaining of the young season, though the first half was forgettable as the two squads went to the locker room at the half locked at 0-0.
The second period was a different story with 5 goals scored between the two squads.
That includes a stoppage time, 92nd minute winner from sub Dom Dwyer that he absolutely crushed into the top netting over the head of Colorado keeper John Berner.  
"Dom tattoos the hell out of the ball and the keeper had no chance," recounted KC boss Peter Vermes afterwards.  "He smoked it so hard that the goalkeeper didn't even go for it."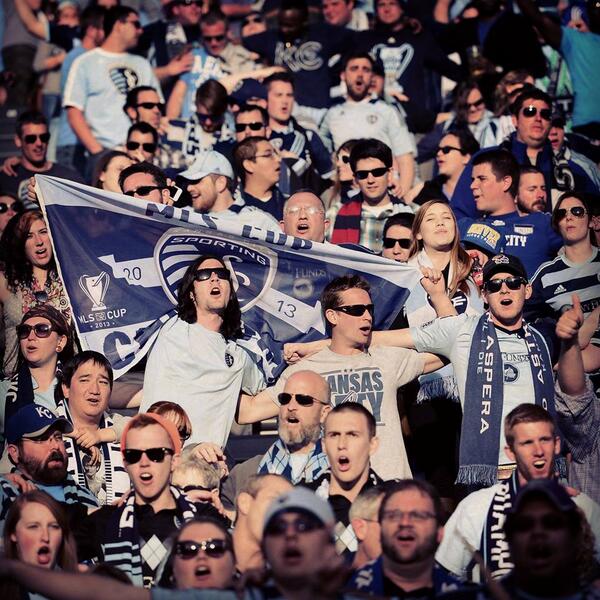 Dwyer's celebration (or lack thereof, really) was perfect.  He simply turned around, emotionless, spit on the ground, and walked back to midfield as the 800 or so KC supporters that made the trip went nuts.  Gotta love that.
Perhaps more impressive than that left-footed laser, though, was Graham Zusi's performance, which earned him MLS Player of the Week honors.  Zusi scored KC's first goal off a nice ball across the box from newcomer Sal Zizzo, and he earned assists on the tying and game-winning goals.
"What we talked about at half was just show some energy," Zusi explained.  "That's all we needed to do. With that, will come our style of play. After a very poor first half I thought we came out, got an early first goal which helps…"
What didn't help were the two PK's that were called against Sporting.  Granted, the second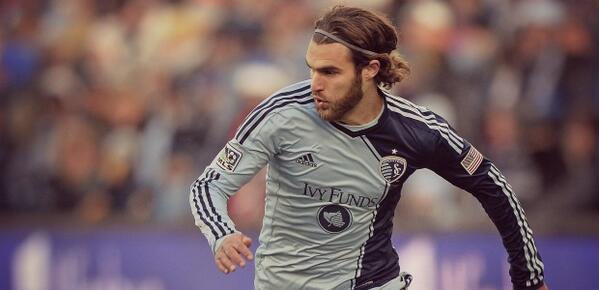 was probably legit. Still the ref put KC in a hole undeservedly when he whistled the first one.
"Everything was good other than the fact that I think on the first goal, because I don't know what the penalty kick was – everybody tells me that there was no handball, that it was just… I don't know what he called but I'll find out," Vermes promised.
The win puts KC atop the Eastern Conference as Sporting hosts Salt Lake this Saturday for a rematch of last year's MLS Cup Final.