Well, it's time to take 2013 out behind the woodshed.

That was quick, eh?  Yet some things seem so distant.
Remember the Harlem Shake?  Barely, thank god.  Yep, it's time to move onward and upward, and if you're not into any of the events Lefty touted in his previous column, and are more interested in the bar scene and some live music, well, here are a handful of solid options.  
New Year's Eve, 2013
Split Lip Rayfield at the Bottleneck in Lawrence
These local psycho-grass legends are no strangers to the Bottleneck on a New Year's Eve.  I know I've been there myself to ring it in at least a few times with the rowdy crew.  Alas, this show is sold out already, but where there's a will there's a way amiright?
Team Bear Club at the 8th Street Tap Room in Lawrence
Head Bear Phil Canty is back in town to reunite with his cronies for this party, which Phil told the Pitch will be a "grand affair" and "black-tie."  Which is kind of hard to picture, if you've ever dwelled in the dank, darkness of the Tap's basement music venue.  Nevertheless, don't doubt Canty's ability to throw down in a big way.  If he's not wearing a tux, though, I am going to be pissed.
Ass Jamz# at the Granada in Lawrence
It's DJ dance music for your ass.  It's $5 at the door.  Enough said.
Samantha Fish at Knuckleheads in KC
One of the cooler shows to ring in the new year, this one features KC's blues darling and several other acts as well.  And, yes, it's sold out already.  But like I always say, "We don't take no… for an answer."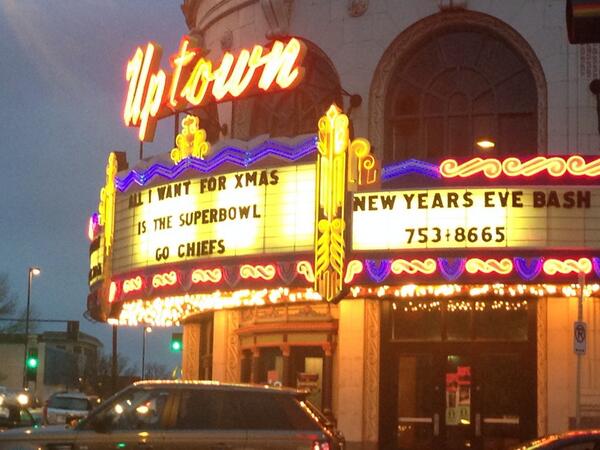 New Year's Eve Extravaganza at the Uptown Theater in KC
This all-inclusive party features DJs, laser lights, 6 different rooms, open bars, snacks, you name it.  And it's billed as the biggest indoor party in KC, so there's that.
Hey, and KCC photog Katie Grogan will be working the event as well as partying.