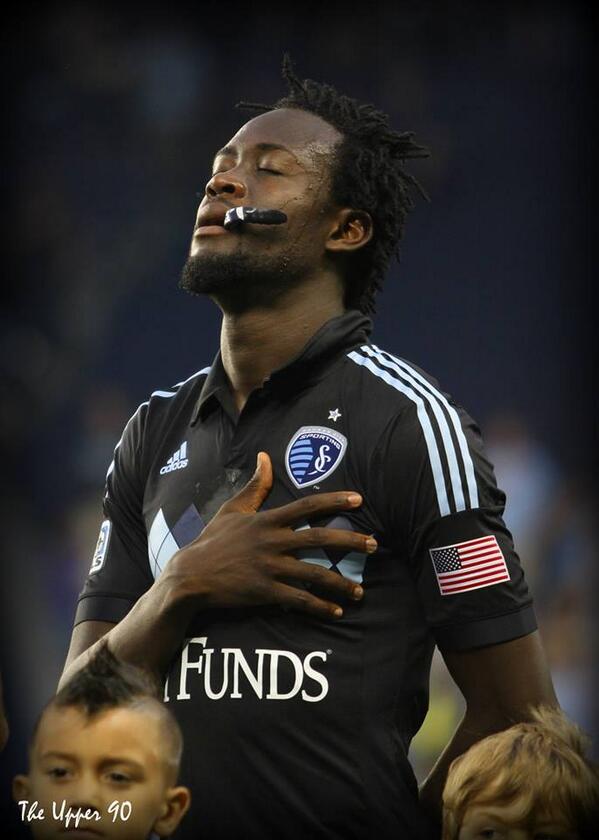 With a dominant win over the weekend against Colorado at Sporting Park, Sporting KC somehow find themselves in a three-way tie atop the Eastern Conference – a conference that's tighter than tight with the top seven teams sitting at between 35 and 42 points.
And did you see that blast by Benny Feilhaber from 30 yards out with the outside of his right foot?  Well, KC is going to need a lot more of that since it was announced yesterday that Kei Kamara has been sold to an English team.
No, he's not returning to Norwich City, the club he was loaned to earlier this year.  
And in fact, he's not even joining a team that's in the Premiership.
Nope, Kamara was purchased by Middlesbrough FC, a team that's been stuck in the Championship – the division below the EPL – since the 2009-10 season.
Word is the transfer fee was around $1,000,000, of which Sporting gets to keep 2/3 and MLS gets 1/3.  So KC should get some flexibility in signing and/or retaining another DP (Zusi?).
But the move begs the question – did Kei really want out that badly that he was willing to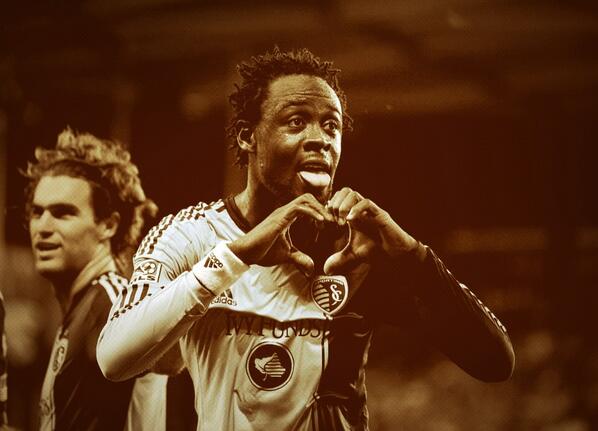 go to a second-tier team (that admittedly is probably on par with most MLS teams)?  
To me, the move is an indication that things may have gone sour between Vermes and Kei.
Prior to arriving in KC in 2009, Kei was known around the league as a malcontent, but all that seemed to change under Vermes' watch.  Kei became a fan favorite, despite his often lackluster body language and seemingly lazy attitude at times.  I guess it's hard to argue with a player who scores goals and beats defenders up and down the right side of the field with his blend of size, athleticism, and excellent foot skills.
Will he be missed?  
By the fans, for sure.  But also, on the pitch, Kei was one of the best in MLS when he was locked in.  The problem being, he wasn't always locked in, so I always thought he could be even greater if he just got his head right.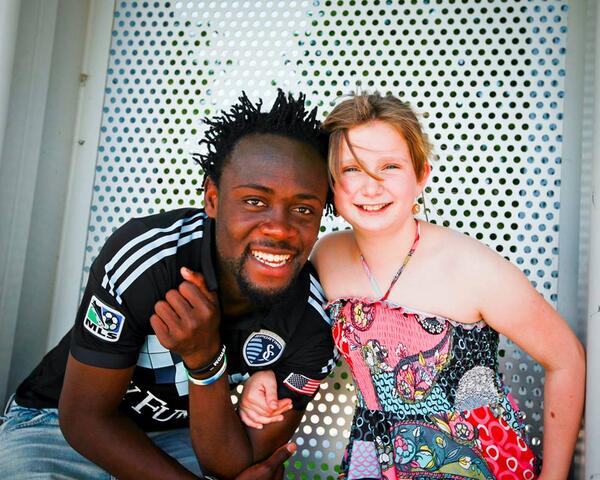 Plus, Sporting no longer retains any rights to Kamara, unlike Roger Espinoza for example.  So if Kei wanted to return to MLS at some point, he would just go through the regular allocation process and Sporting KC would have to get in line like everyone else.
So, good luck Kei.  Hopefully they have Chipotle in England.
From Kei's Twitter:
To KC, #SKCNation,#SKCfamily I Love u all so much, U helped me become a Man. U no what u mean to me. U ll always be in my #HeartShapedHands