Mega-fest Bonnaroo, held annually in Tennessee, is announcing their lineup today, Tuesday, February 19th at noon CST.
Rumors circulating have tabbed Sir Paul McCartney as one of the big headliners, with a little less chatter mentioning The Rolling Stones.  While I wouldn't personally be moved to plunk down my $175 to see either of these acts on their own, this is the kind of big swing that Kanrocksas needs.
And Bonnaroo always throws in newer artists that inevitably blow up, which over the years has given the festival a reliable reputation as a sure thing to music fans looking for a new story to tell their friends about seeing a band "in the little tent by the food court."
That happens to be how I stumbled across My Morning Jacket a decade ago.
It's a blueprint for what Kanrocksas organizers should be trying to do.
To the picks!
Wednesday, February 20th
Country Mice at the Replay in Lawrence
With a brand new album set to drop the day before this gig, Brooklyn (by way of Kansas)-based Country Mice are rolling across the country in support of their latest album, Hour of the Wolf.
Over at preeminent music site, Stabcast.com, here's what they had to say about it:
"Every song has its own character, its own feel, but they're all tied together by the laid-back demeanor of the music, the lyrics, and the overall charm of everything. The sound is very reminiscent of bands like Wilco, vintage Tom Petty, and the alt-country stars of the day."
Thursday, February 21st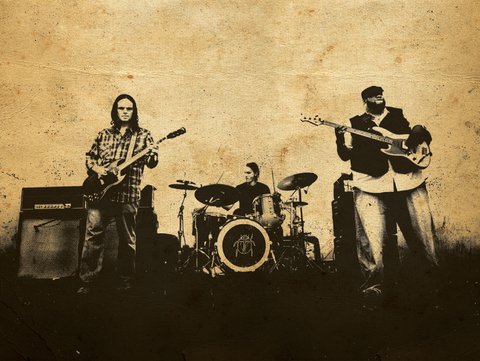 North Mississippi All-Stars at Knuckleheads in KC
These guys mix a potent brand of southern blues with buzzing electric guitars to create a raucous live show that at times includes the electric washboard run through a wah-wha pedal, among other things.  They've been doing their thing for a while now, hitting the festival circuit pretty hard every summer to build a fan base that always comes out in force.  I've seen them at some venues as small as Knuckleheads before, and the intimate setting always makes for an entertaining show.
Toro Y Moi at the Granada in Lawrence
Also known as Chaz Bundick, Toro Y Moi creates a kind of atmospheric electronic music that's somewhat difficult to define.  It's not really dance music, it's not dub-step, and it's not electronica.  It just kind of drifts in and out of all of those, without truly entrenching itself in any of them.  Got it?
Here's what Pitchfork's Ian Cohen said about the brand new album, Anything in Return:
"Anything in Return serves as a tidy synopsis of everywhere Bundick has taken Toro Y Moi to date. So there's silky R&B, roller-rink pop, bubblegum funk, tasteful chillout music, all unified by a voice that's grown more confident with time. The light touch he applies to his melodies sounds assured rather than meek. The higher BPMs early on make Bundick's peripheral relationship to dance music more overt."
Saturday, February 23rd
UUVVWWZ at the Bottleneck in Lawrence
They call themselves an "avant-blues quartet."  But first things first – what the hell is up with the name?  They pronounce it "double U, double V, double W, Z."  So there's that.
The band is signed to Saddle Creek Records – the label that was co-founded by Bright Eyes frontman Conor Oberst – and they just released a new album called the trusted language, which can be heard here.