Now that was a beating. a beating for the ages…
I don't know that I've seen a more one-sided MLS match.  Ever.
This one got ugly early, due in part – but not entirely – to the red card that the Montreal Impact earned in just the 17th minute for an intentional handball on the goal line.
The card was shown and Dom Dwyer stepped in and buried the spot kick, earning what would be the eventual game-winner.
But at least some of the ugliness can be attributed to Montreal's ineptness.  Remember, Sporting thrashed the Canadians a few weeks ago in KC, 4-0.
This was a much more complete destruction.
Get this – Sporting had 78% of the possession, and set an MLS record for completed passes at 739 of 803.  KC could have easily scored 5 or 6 goals, and that's just the wide open, one on one chances that were squandered.
"We kept the ball almost the entire game and really waited for our good chances and we put a few away," remarked Graham Zusi, who missed a wide open gimme of his own.  
Along with being a man down, Montreal was also missing a bunch of regulars.  They were without Matteo Ferrari, Eric Miller and Hassoun Camara, all defenders who had played in every match this season, as well as one of the league's best strikers Marco Di Vaio and Andrew Wenger.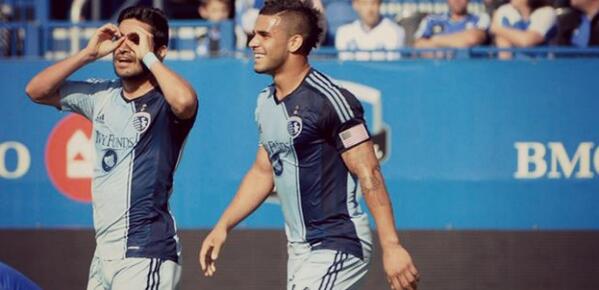 But they also were just disorganized and looked lost at times.
"We need to pay greater attention to detail," complained Montreal defender Wandrille Lefevre.  "For example we knew they are capable of long throw ins but we weren't ready and paid for it in the end."
Statements like that are very telling, especially since Sporting focuses so much of their offensive output on set pieces and throw ins.  Montreal coach Frank Klopas had a bit of a different take.
"We've talked about certain things in training that we've done and then we do the opposite in a situation where it's our ball," remarked Klopas of the play that led to the red card and PK.  
While Montreal is coming apart at the seams, Sporting is just gaining more and more confidence.  Right on time, too, as they are bound to be without Zusi and Matt Besler for several months when they travel to Brazil with the US team in a few weeks.
Uri especially benefited from the rout, touching the ball as much as he ever has in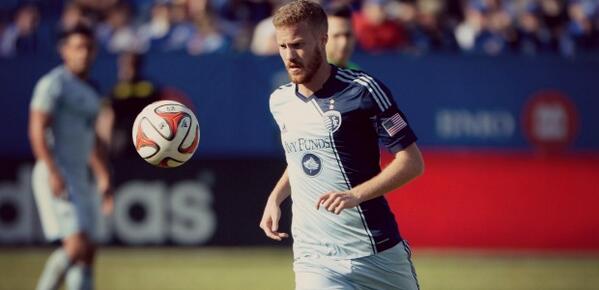 Sporting blue.  And Spanish newcomer Antonio Dovale showed some nice flashes as a sub in the second half.  He has the foot skills and shiftiness that not a lot of Sporting players possess.  And at only 24 years old, he could be a nice piece as he becomes acclimated to the MLS style of play.  He slipped a lovely ball to Dwyer, getting in behind the defense for his second goal of the game.
The win puts KC atop the East, tied with New England, but with a game in hand.  Next up is Philly this Wednesday at Sporting Park.