About time, Beck…
The eccentric California musician is set to drop his first album in about six years, when he releases Morning Phase on February 25th.  But just for my buds, here's a sneak preview of the entire album for you to stream for free.  At first listen, it's impossible not to hear the similarities between this effort and his 2002 masterpiece, Sea Change. 
Indeed, Morning was recorded at the same studio, using the same musicians, and the floaty vocals coupled with crystal clear tones are nearly identical.
Definitely worth checking out…  
Friday, February 21st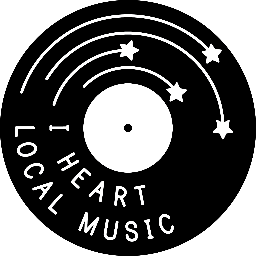 I Heart Local Music's SXSW Bound at the Jackpot in Lawrence
This is a two-night affair, and it's a benefit to help some local area musicians make the trek down to the soulless corporate networking event of the year for indie bands, SXSW in Austin.  The first night features Psychic Heat and electro-noisemaker CS Luxem, among others.  Saturday's schedule includes The Sluts, Approach, Black on Black, and Haunt Ananta.  I'm told the cover is just $3, but I'm guessing donations above and beyond that are appreciated.  Hey, street tacos don't pay for themselves.
Saturday, February 22nd
Chuck Mead & His Grassy Knoll Boys at the Bottleneck in Lawrence
Here's a local Lawrence boy that has made quite a career for himself in the music biz.  From fronting alt-country acts The Homestead Grays and BR549 in the beginning, to becoming a professional Nashville songwriter, to a stint as a guest professor at Vanderbilt University, to becoming the Music Director for the successful Broadway show, Million Dollar Quartet, this guy has been through the entertainment wringer.  He comes to Lawrence with a new album to play, Free State Serenade, that trends toward the honky-tonk and blues.  And as the title suggests, a lot of the songs are inspired by Chuck's time in Kansas – Lawrence in particular.
together PANGEA at the Record Bar in KC
The label "garage rock" gets thrown around a lot lately, especially in the Lawrence and KC scene.  What does it mean?  Usually it involves crunchy guitars and distorted vocals.  And this California trio certainly employs both those things from time to time.  But they also offer a splash of 60s pop, and a slower ballad here and there, to go along with the raw energy.  Their most recent album, Badillac, is a pretty good listen.
Paste liked it a lot, scoring it at an impressive 9.1, and saying:
"Let me digress by stating simply: Badillac is an exceptional album, as well as a great title track. For all the cryptic, adolescent symbolism of whatever a "Badillac" might be, the thrust of the song is propelled by a swinging rock 'n' roll anthem coupled with the sort of non-sequitur abandon that can only accompany a broken heart."