The Grammy Award nominations just dropped, and as usual there are more than a few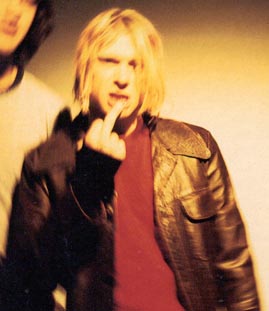 head-scratchers.  But that's kind of the Grammys thing, right?
Probably the most talked about omission is New Zealand popster Lorde's breakout, Pure Heroine, which features the smash hit Royals, that we all know was inspired by George Brett's hemorrhoid cream commercials.  Though she's nominated in several categories, she didn't make the cut in Best New Artist or Album of the Year.
At this point -and really for a long, long time now – the Grammys lack credibility to the extent that not winning one can be bigger news than coming out holding the golden trophy. Remember Steely Dan beating out Radiohead's OK Computer?  Or Layla winning out over Smells Like Teen Spirit for Best Rock Song?  In what world does that make sense?
Thursday, December 12th
Cowboy Indian Bear at the Granada in Lawrence
This is the only show currently listed on these Lawrence indie-rockers' website, and I'm told it will be a special event.  For one, it's FREE.  So there's that.  A little holiday gift of music from CIB to you.  Check out their latest release, Live Old, Die Young, an intricate soundscape of hushed vocals and swooping electronica blended with the earthy analogue tones.  It's good, listen to it.
Saturday, December 14th
96.5 the Buzz presents Arctic Monkeys and more at the Midland in KC
This one's been sold out for a bit, but it seems like there's always tickets floating around to these Buzz shows, so don't take no for an answer.  The Monkeys are headlining, bringing their acerbic Brit-pop along with them.  But the evening also features The Head and the Heart, Foals, and a bunch more.  I caught the Foals in Lawrence over the summer and they impressed, so make sure to catch them if you're going.
Sunday, December 15th
Toys for Tots Benefit with the Outlaw Jake and more at the Jackpot Saloon in Lawrence
This show has taken place the last few years at the Bottleneck, with Chicago-by-way-of-Lawrence rockers Noise FM headlining.  This time around, the Noise Boys are taking their act to the Riot Room on December 21st, so someone had to fill the void.  Enter Outlaw Jake – the whiskey drinkin', baby-faced bad boy of Kansas country who tells tales of the down and out with a slurred country snarl.  Also on the bill for this benefit are Emily White, Jonathan Woods, Automatic Wolf and King Dong.  You can donate a toy or two, or just donate some cash to the cause to get in the door.  Remember: this is an early show, starts at 4:15.