One of the buzziest local albums of the year just dropped.
It's the latest effort from Topeka-based rapper Stik Figa, and it's called The City Under the City.  Stik's always been a smart rapper with smooth rhymes and cool beats, and he's been at it for awhile now, even winning the annual Farmer's Ball in 2007.
You can check out the album – with collaborator L'Orange – on Spotify, or on Bandcamp here.  And there's also vinyl available at Love Garden in Lawrence.  If you like what you hear, check him and some other local hip-hop out at the Bottleneck next week on Wednesday, October 23rd when the latest edition of lowercase KANSAS rears its head.
Check it…
Thursday, October 17th
Grant Hart and Danny Pound at the 8th Street Taproom in Lawrence
*** I'm hearing this show may be canceled, so proceed at your own risk***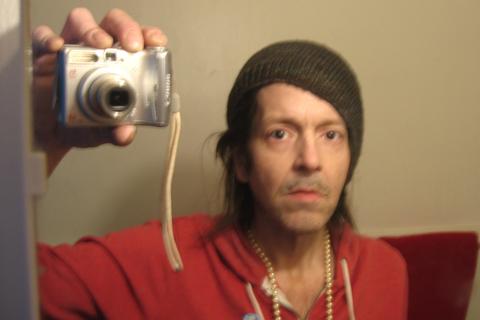 Best known as the drummer and co-songwriter for alt legends Hüsker Dü, Grant Hart's been doing the solo thing for awhile now, playing guitar and singing and generally being a frontman.  While Hart certainly hasn't remained as much of a force in the music world as his former band mate Bob Mould (who was in town a couple months ago), he still gets out and about from time to time, and then takes lengthy breaks in between.  He dropped a new album this past summer called The Argument, and has a couple of domestic dates before he heads off to Europe later this month.  So, why Lawrence?  Well, probably because of Hart's longtime friendship with William S. Burroughs.  And the fact that the new record is a concept album based on Milton's Paradise Lost, as interpreted by an adaptation that Burroughs penned.  Of the new record, here's what Pitchfork's Stuart Berman had to say:
"[T]he complexity of this mission pushes Hart well beyond his usual distorto-pop terrain: The Argument demands more theatrical, melodramatic performances than we're used to hearing from Hart, and his musical palette here expands exponentially to include everything from operatic glam-rock ("Awake, Arise!") and militaristic marches ("If We Have the Will") to stormy psychedelic soundscapes ("War in Heaven") and old-timey mandolin-plucked folk ("Underneath the Apple Tree"). But the real triumph of The Argumentisn't its ambitious scope or narrative heft, but the fact that you don't need a degree in English Lit to enjoy it. And for all its stylistic variance and densely packed lyricism, Hart's melodic gifts are unmistakable throughout."
Weird, right?  I'm in.
Saturday, October 19th
Built to Spill at the Bottleneck in Lawrence
Boise's best known export has been doing their fuzz-rock thing for over two decades now!  Can you believe that shit?  I can not.  I saw them a couple years ago at the Bottleneck and they put on a good, if unpredictable show.  By unpredictable, I mean that they don't just play "the hits."  Not that they ever really had any hits per se, more like fan favorites.  But these guys are the real deal, one of the first "indie" bands that utilized the now-ubiquitous jangly guitar and warbly vocals thing.  Along with a touch of synth.  Look, they're cool, go see them.
Billy Joe Shaver at the Granada in Lawrence
Don't pick a fight with Billy Joe.  Even though he's old and crackly now, he probably still has enough redass left in him to shank your ass down.  Or maybe shoot you in the face.  He rolled through town about 10 months ago for a show at Knuckleheads that was well received, and apparently this old timer can't get enough of the road.  As always, he brings his denim circus with him, and on this night he's also running out an opener with a country-ass name, Sturgill Simpson, whose website describes his sound as "bonafide mountain hillbilly soul."
Monday, October 21st
Desaparecidos at Liberty Hall in Lawrence
Sometimes when you're the sensitive artist type you need an outlet to just thrash.  That's what Bright Eyes mastermind Conor Oburst decided to do when he put together this group of Omaha musicians who crank out rock that's still probably way more angsty than they'd like.  I love how their posters always include "(featuring Conor Oberst of Bright Eyes)" underneath the bad's name.  The other four dudes in the group must get sick of that, I'm guessing.  Though the band hasn't released an album since 2002, they have recently reunited to release several singles and tour a bit.  They're joined by openers The So So Glos, a punk-ish outfit from NYC.