Heading to San Jose's tiny Buck Shaw Stadium has been no picnic for Sporting
Kansas City over the years.  In fact, the boys in blue haven't won a game there since Peter Vermes and Preki roamed the pitch in 2000 to be exact.
So it was no real surprise that Sporting walked away from this one with a loss- especially considering they were without two of their best players, Kei Kamara and Graham Zusi.
The first half was a sloppy, hard to watch affair, with little flow for either side.  It didn't help that the ref was wildly inconsistent, calling touch fouls one moment, then letting more aggressive play go the next.  It made for a frustrating viewing experience, no matter which team you were rooting for.
Ultimately, the refereeing crew put themselves in the spotlight ahead of the players, when San Jose notched the game winner in the 55th minute.  The play saw a cross swing in behind KC's back line and into the penalty area, finding Chris Wondolowski who finished the header.
The problem was, it looked to be fairly clear that not only was Wondo offside, but so was another San Jose player right next to him.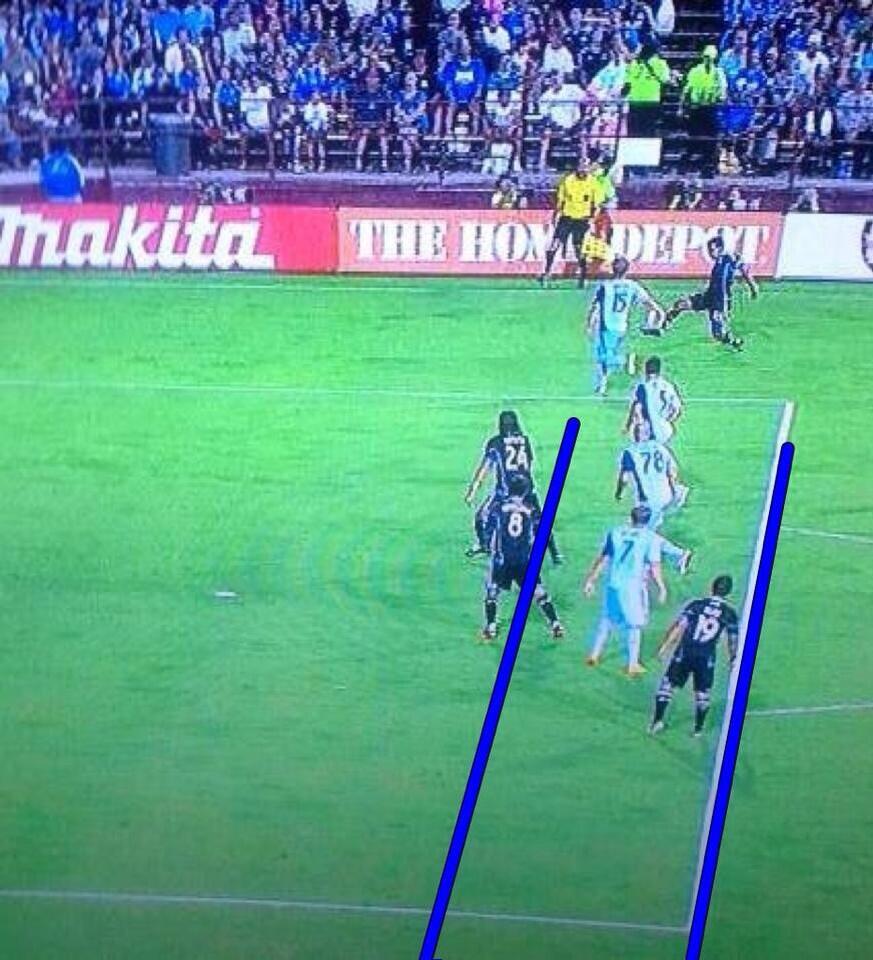 "I'm not going to talk about what I would do differently the next time around, or what we should do, or what we could do," Vermes told MLSSoccer.com afterwards.  "I thought we did enough to at least get out of here with a point. Unfortunately, what went unrecognized was two players who were offside. That was it."
That wasn't Vermes' only gripe with the zebras.
He also took issue with two cheap yellows given to Chance Myers and Aurelien Collin for aerial challenges.  And he seemed incredulous when talking about a Soony Saad no-call in the box that would've resulted in a penalty kick had it been whistled.
"It's a takedown in the box," Vermes explained.  "You do that on the outside of the box, and they call it every time. All of a sudden they put the whistle in their pocket when those fouls happen inside the box. It's beyond me."
To me, it would've been a bit of a soft penalty.  
In the end, there's really not a lot to take from this homely game.  I guess it's nice to see Uri really coming into his own, improving by leaps and bounds each game.  And Saad is commanding more and more attention, gaining confidence daily.
With that, we move on.  
Sporting still sits tied atop the East with New York, and look to bounce back Friday with a game at the Chicago Fire.