I always like to throw out some non-music related happenings, for you people who don't enjoy watching and listening to people play music.  (Side note: who are you people?) 
Sporting KC is back in town after what seems like a long break for a Saturday evening match up against Columbus.  The boys in blue really need a win. Really need a win.
There are bicycle sprints in downtown Lawrence Friday evening, followed by a street party in front of the Sandbar.  I'll take two red drinks with fake mustaches and one blue one with shark's blood, please.
 And of course, some killer shows… 
Friday, June 28th
Yeasayer at the Granada in Lawrence
It's hard to describe this NYC band that includes some electronic elements, guitar, vocals, Middle Eastern and Asian influences, and, well, more.  They traverse the ridge line between pop, rock, dance, and – see what I mean.  They're certainly catchy and a little trippy.  Their 2010 album Odd Blood really put them on the map, earning critical praise and recognition throughout the indie scene.  Will Hermes of Rolling Stone compared the band to fellow Brooklyn artists Dirty Projectors and Animal Collective, saying they are "pioneers of a scene that refuses to choose between a sense of experimental adventure and pure pop pleasure"
Saturday, June 29th
Hospital Ships and Ghosty at Frank's North Star Tavern
I'm told this is a farewell show for Hospital Ships, who are packing up for the greener musical pastures of Austin.  No doubt lead man Jordan Geiger will thrive there as he continues to emerge as a talented and passionate songwriter.  Plus, if you've never been to Frank's it's worth a little jaunt over the Kaw.  The bar is bigger than it looks, and is really laid back in that townie kind of way.  I suppose there are townies in Lawrence?…
Edward Sharpe & the Magnetic Zeros at Crossroads KC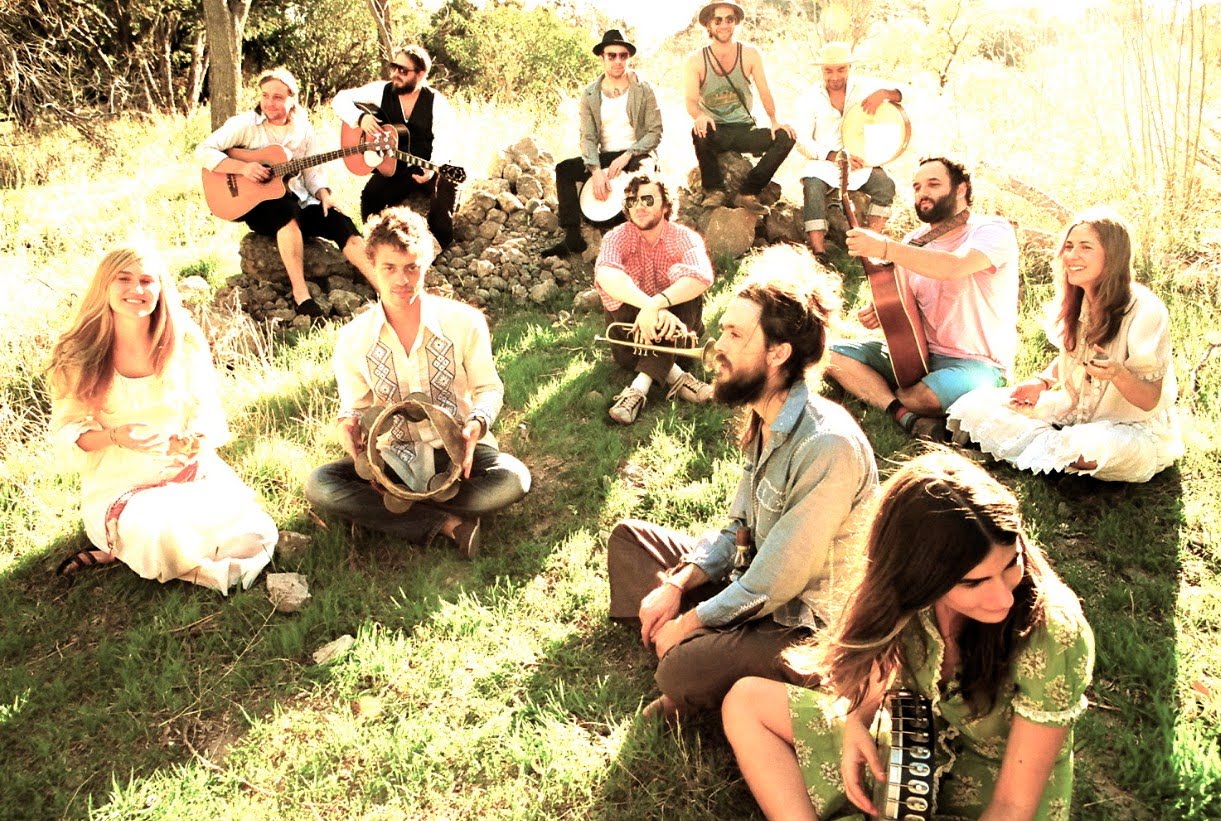 This traveling menagerie is back in the KC area for the 3rd or 4th time in the last few years.  Every time I've seen them I walk away more impressed than before.  And they have a surprisingly large amount of hit songs that you don't even really notice until you hear them live.  Be sure to stay hydrated for this outdoor show.  I recommend grain alcohol.
Alejandro Escovedo, Los Lobos, Los Lonely Boys at Knuckleheads in KC
This has been a much-anticipated show since it was announced several months ago. And the $58 advanced ticket hasn't seemed to dissuade many from buying in.  Along with the Mexican-tinged music, this show will be an all-out street party with food vendors, and I'm guessing lots and lots of margaritas.