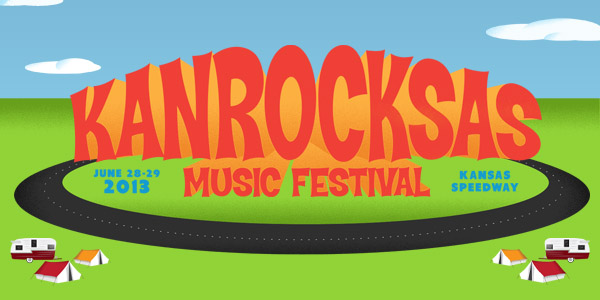 About a half hour ago, Kanrocksas' website went blank.  The following is all that remains there:
"Due to insufficient ticket sales, Midwest Music Festivals and Kansas Speedway have decided to cancel the 2013 Kanrocksas Music Festival scheduled for June 28th and 29th.
There are no plans to reschedule the event at this time.
The Kanrocksas authorized ticketing agent, ground(ctrl), will process all ticket refunds including service fees electronically. Customers will receive an email Tuesday, May 28th informing them of the cancellation and when they can expect their refund.
For questions about refunds or to check the status of your refund please visit: 
http://support.groundctrl.com
Sincere thanks from our entire event staff to those who supported the festival in 2011 and with advance tickets this year.
Kansas Speedway + MMF, LLC."
You know, we could go through all the I-told-you-sos, point out how the lineup skewed too heavily electronic to attract people that can fork out a bunch of cash for a day and a half party.  And how no one wanted to camp at the barren wasteland known as the Kansas Speedway.
But I'm not here for that because, well, it sucks they couldn't make this thing work.  No, I wasn't a big fan of the lineup, but there were some acts I was looking forward to, for sure.
Anyway, this festival got taken out behind the woodshed (again) – I think this time for good.  I hope the promoters still stay in the fest game, though, but perhaps scale their vision back a little.
Oh, and get rid of that terrible name.