OK, so I know that there are several other websites around town that feature a music dude who cranks out a column strikingly similar to this one every week or so.
Usually it's called "Best Bets" or something like that.  I'm certainly not claiming a shred of originality in the concept, mind you. That's not what I'm doing at all.
It's just that, when you come to rely on the musical taste of a certain music dude over a period of time, said music dude's weekly picks column becomes part of your decision-making process for the week.  You put a little trust in that.
"He/she would never trick me into wasting my time and money on a shitty band, would he/she?"
Ideally, no.  That's why I- unlike some of my KC counterparts- am going to tell you all about the My Morning Jacket and Band of Horses show at Starlight on Monday, but omit the J Lo/ Enrique Iglesias show that's infecting the Sprint Center this weekend.
I feel like I owe you at least that much…
Friday, August 3rd
Cowboy Indian Bear & Heartscape Landbreak at the Replay in Lawrence
This is what CIB does now. They bookend their tours with shows at the one and only
Replay.  The day after this Friday night show they're heading to Illinois (for another Daytrotter session?), then onward to shows in Ohio, New York, DC, and North Carolina, before heading back thisaway.
For those unfamiliar with the established Lawrence band, check out their 2010 album Each Other All The Time here.  At one point in time it seemed the band was poised to take off.  They were opening for national acts, featured on Daytrotter, and consistently thought of as one of the best – and maybe most marketable – local bands around.  Not that they've fallen off at all musically.  Maybe there's just not quite as much buzz around now.  But they're still a great band.  Think Two Door Cinema Club mixed with Broken Social Scene.  Kind of.
Saturday, August 4th
Ashes to Immortality, Tyrannosaurus Chicken, Jazz Cigarettes at the Granada in Lawrence
This should be a good old time with another Lawrence band on the rise in the roots/bluegrass scene. Ashes have been scoring some decent gigs lately, opening for Split Lip, Truckstop Honeymoon, and throwing down for the post-Flaming Lips party at Liberty Hall.  Ashes mastermind Mike Hannah recently talked to The Larryville Chronicles about their upcoming gig at the Granada, check it out here.
Also, if you're going to go make sure to get there in time for Jazz Cigarettes because their guitar player, Michael Stephenson, tears it up, but with a fairly unique style.  I've had multiple other guitar players tell me that Stephenson is the best in the KC area.
Monday, August 6th
My Morning Jacket & Band of Horses at Starlight in KC
Full disclosure: MMJ is one of my favorite live bands going.  I've seen them 4 or 5 times,
and their show last year at Wakarusa was one of the year's 5 best.  Thing is, I'd never even heard of MMJ until I saw them one rainy evening at Bonnaroo in, must have been about 2003.  Lead singer Jim James and his crazy afro rode the lightening that night, blasting their buzzing guitars and reverb-soaked vocals through the rain, all the way to the back where the mud people lived. Since then they've put out four solid records and have achieved the status of perennial headliners at major festivals all over the world.
That being said, I'm almost more interested to catch the openers, Band of Horses.  Yes, I too once mistook one of their songs for an MMJ tune. Because they do sound pretty similar at times, especially so the high vocals with a ridiculous amount of reverb. BOH broke through a few years ago with their radio hit, The Funeral off their 2006 debut Everything All the Time.
Make no mistake, both bands on this bill are headliner-worthy, so don't show up late. Hell, there may be more fans at this show for BOH than there is for MMJ.
Washed Out at the Granada in Lawrence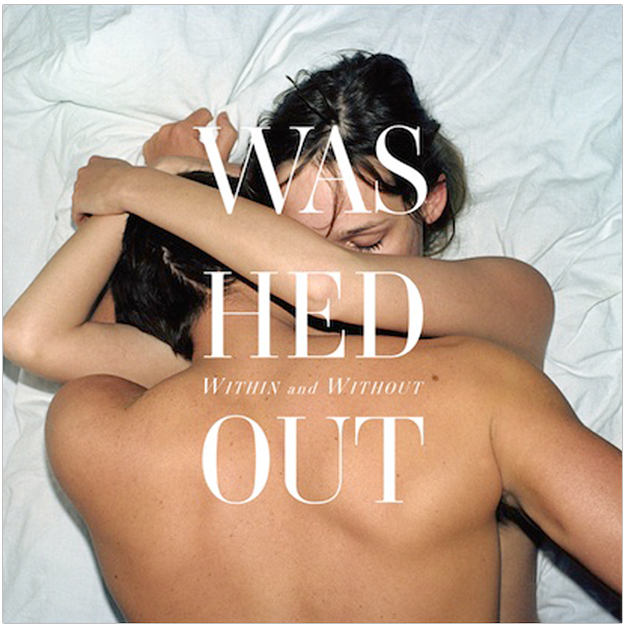 If you can't make it to Starlight for the above epic show, then this one is a good fallback.  Washed Out is not a band per se.  It's really just one dude who creates lush electronic soundscapes, but not the techno, dubstep kind.  More the Neon Indian or Toro Y Moi kind.  The cool kind.
His 2011 release, Within and Without, was literally everywhere in the indie music world for the past year and a half.  If you've missed it that's on you.  It garnered a Best New Music tag from Pitchfork, too, so you know this show will be packed with scenesters, just like the M83 show a month ago.